TWBN owns and operates several bridal websites and blogs such as The Inspired Bride, Beach Bride, Elegant Wedding, Wedding Fanatic, Hit Wedding and few others. We're always looking for talented bloggers & contributors who love to write and passionate about sharing their knowledge about weddings in a captivating way with the thousands of readers that visit our blogs every single day.
Why become a wedding blogger / contributor?
Great question if that's what you're wondering. Even though we don't pay our contributors, you get to:
Help thousands of brides-to-be who are overwhelmed with all the pieces that have to come together to plan a dream wedding
Share your name and business with thousands of brides-to-be who visit our websites daily
Drive traffic to your website or blog
Establish credibility in the wedding industry by being an editor on our network
Have an awesome opportunity to network with other wedding experts
Establish new business opportunities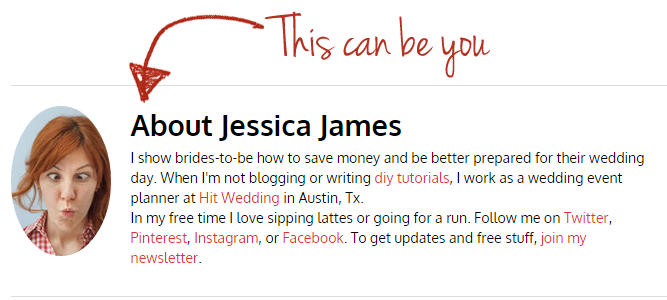 We accept bylined "how to" articles and opinion pieces for our websites.
Our readers enjoy articles written from an objective viewpoint and conveying valuable how-to content (practical advice, actionable tips, and useful know-how) in a fresh, approachable voice are more likely to meet our standards—and therefore more likely to be accepted for publication. See, as examples, the following articles written by contributors.
We will let you know if your submission has been accepted; expect to hear from us within a week or so. If we choose not to accept your article, you may or may not hear back from us, depending on how busy our day is. Expect some edits to your article for clarity and brevity and to conform to the our style. We may change your title, too, so feel free to suggest alternative titles.
We're always looking for stylish, fun, smart, and creative bloggers to join our team of bloggers!
Even though we are very selective when it comes to allowing new bloggers to join our network, we are looking for diverse voices of bloggers that:
Have a great writing style and personable voice
Have a great sense of style and fashion in weddings
Are willing to post new content frequently (average 1-2 times a week)
Love to share ideas, do research, create DIY projects, and planning details
Ideal bloggers should be active on social media networks like Twitter, Facebook, Pinterest, and Google+. We are looking for bloggers who are interested in contributing on our network to connect and grow their own audience as they develop their personal and professional brand
Most importantly, ideas bloggers have a passion for weddings that shines through their writing
You must:
Have first hand experience with the wedding world (you planned your own wedding, you work in the industry, you have blogging experience..etc).
Read our blogging guidelines to find out what what we're looking for before you apply.
Abide by our blogger code of ethics
Please note that we have a committee that reviews all applications, so it may take a week or two for you to receive a response.  While we would love to accept everyone who applies, unfortunately we receive many applications and have very few slots.  If we don't accept your application, you're welcome to reapply after 4 weeks.