We are a digital wedding advertising agency that loves to work with nationwide brands that have something awesome to offer the millions of brides (and grooms) who are getting married within the next 3-18 months.
We partner with top wedding websites and blogs that can deliver your message to a highly targeted audience.
In a highly visual audience our bridal image & page ads are the perfect solution for large brands to remain top-of-mind for brides browsing bridal blogs looking for ideas and inspiration.
Page Ads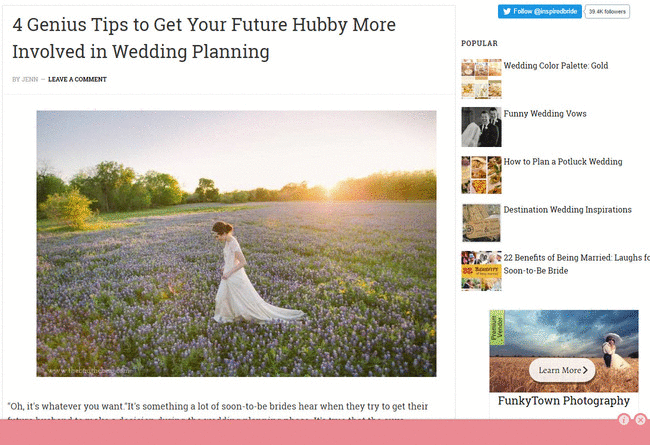 Image Ads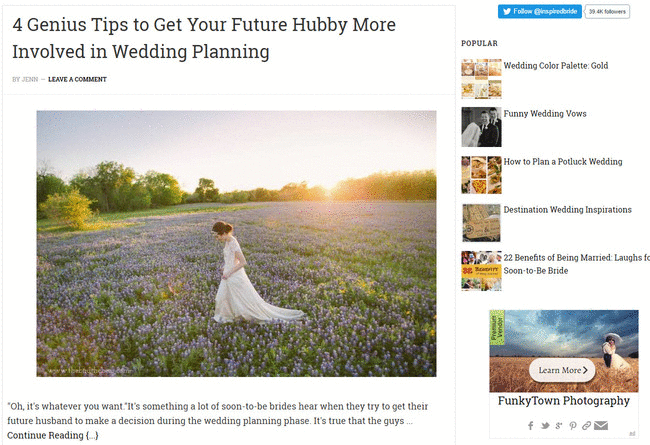 Custom Ad Features
Whether you're looking to increase your sales, your overall brand awareness, or your social following we're the agency you want to work with.
Call-to-Action
Your custom ad can call readers to any action your business deems important.
Product Filter
Allow brides & grooms to quickly find what they love by browsing & filtering your products.
Mailing List
Easily collect emails of brides & grooms interested in joining your mailing list.
Social Media
Grow your followers by giving readers an easy connection with your social profiles.
Stand Out
In a highly visual industry, let your brand stand out with beautiful animation.
Powerful Analytics
Want to learn what catches reader attention? Powerful analytics & reports to help you learn just that.
Contact us below and get a callback within one business day.